Do you want to study in USA, Canada or UK? Are you planning where to spend your summer holiday? Would you like to go for a work & travel course? Then the International Education Fair is the right place for you to look for such opportunities.
At the fair the students will have the opportunity to meet top universities, language academies and other world wide educators who give international students the opportunity to study and travel.
Date: Saturday, 12th of March
Place: Zofin palace, Slovansky island
Schedule:
10:00 Opening
11:00 Special presentation «Higher Education in Switzerland» by Swiss Education Group
13:00 Special presentation «Higher Education in Switzerland» by Swiss Education Group
15:30 Closing

Find your perfect choice!
For participation please register HERE.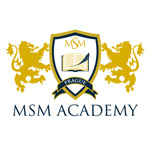 MSM Academy
The MSM Academy is an international language school, which offers a range of foreign language courses in Prague. The MSM Academy also organizes trips to foreign language courses in the world-renowned language centers, recruits groups to the international sports camps and assist students to choose and enter a university of their choice anywhere around the world.
The MSM Academy is part of a large, dynamically developing community – The International Union of Youth in Prague. Registered with the Ministry of Internal Affairs of the Czech Republic, the goal of this project is to strengthen friendly relations between foreign students, exchange cultural values and implement socially important projects.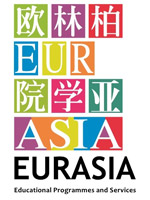 Eurasia Institute
Eurasia Institute is a well-established pathway provider for university entrance in Germany, with around 600 students per year. Eurasia works with a large university network to place eligible international students for Bachelor's and Master's degrees. German education is known throughout the world for its excellence, flexibility and for the range of opportunities it offers and students can choose almost any field of study.
Eurasia Institute offers pathway programmes including comprehensive German language preparation for university studies. German teachers in the Eurasia Institute are highly qualified and have many years of experience in teaching German as a foreign language. In addition, all teachers have lived abroad for a longer period of time, and specialise in one or more foreign languages and cultures.

Carlsbad International School
Carlsbad International School (CIS) is a private day and boarding school offering IB Diploma and pre-diploma programmes in English for boys and girls, ages 14-18, in the heart of Europe. CIS offers an exceptional level of academics and residential care, including tailored activity programmes and structured academic support, that prepare our students for university and beyond. The CIS campus is located in the beautiful Bohemian countryside of the Czech Republic, 120km west of Prague airport, in the renowned spa town of Karlovy Vary (Carlsbad).

The Language Gallery (TLG)
The Language Gallery (TLG) delivers high quality language courses at a number of locations worldwide. With campuses in London, Oxford, Manchester, Birmingham, Hannover and Toronto, TLG takes pride on their internationalism and interactive approach to the learning process. All of TLG facilities are conveniently located at the centre of the cities in which they are located.
Passionate, experienced, well-prepared and dynamic – that's the best way to describe the TLG teachers. TLG focuses on communicative approach to teaching where students are engaged in the process, making it a more student-centered method.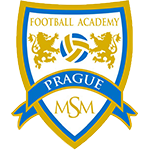 MSM International Football Academy
In partnership with the leading football clubs in Prague and Czech Republic - Sparta, Slavia, Dukla, Bohemians, Viktoria, Admira, Meteir and Aritma, the MSM International Football Academy brings young people from all over the world to Prague. The main priority of the International Football Academy in Prague is quality: equipment from world famous brands, high quality service and professional coaches – these are the Academy's standards. The main goal of this program is early season training of the professional football players, coming from academies in their home countries to improve their football skills, share experience, participate in games with foreign players and try themselves in auditions for Czech football teams.

Ridley College
Ridley College is a co-educational boarding and day school located on a beautiful 108 acre campus in St. Catharines, Ontario, a one hour drive from Toronto and ten minutes from Niagara Falls. Ridley is the third largest boarding program in Canada and one of country's oldest boarding schools with over 300 international students from 44 countries worldwide.
Ridley offers both the International Baccaulaureate (IB) Program and the Ontario Secondary School Diploma Program, as well as a variety of summer programs including an ESL credit program and other academic courses. With diverse extracurricular opportunities in the arts, athletics, leadership, and community service, students are engaged in a wide range of challenging and exciting programs throughout the year.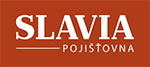 Slavia insurance company
Slavia insurance company has been in existence since 1868. It is an insurance company with strong customer orientation, high innovativeness, dynamic development and professionals in their field. The strategy of the company is continuation of insuring corporate clients and the general public, and the introduction of new, advanced products to the market. For example, in October 2008, Slavia introduced third party insurance to the market, becoming the first insurance aimed at responsible drivers, to whom it offers the most advantageous product in the entire country. Great emphasis is placed on professional operations and relationships with insurance brokers to ensure speed, quality and expansion of services for all clients.